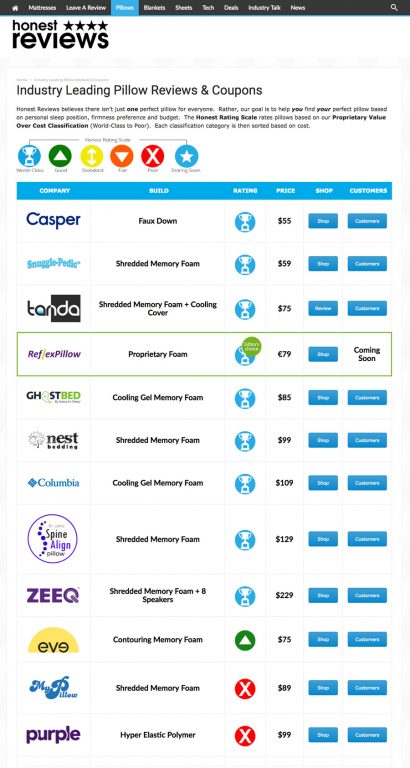 If you find it difficult to get comfortable while sleeping it can be daunting to find the right pillow especially with the plethora of pillow brands out there; all claiming to work wonders on neck pain, snoring or other sleep issues.
Now, although Reflex Pillow is a relatively new kid on the block, its inventor Noel O'Connor has spent over 15 years researching and testing numerous prototypes to come up with the optimum design and material ( Reflex Foam) so we know KNOW it works. We've had great testimonials from blogger Suzanne Jackson, former Dragon's Den investors Norah Casey and Gavin Duffy and Johann Callaghan author of "How to Great a Good Night's Sleep" among many others.
What potential customers are really interested in is hearing what an independent expert thinks of a product so we were very happy to be chosen as EDITORS CHOICE on the Honest Mattress Reviews website, who provide genuine reviews of pillows, mattresses and sleep technology.
The site has also given Reflex Pillow a " World Class" Rating which is the highest rating on their site.