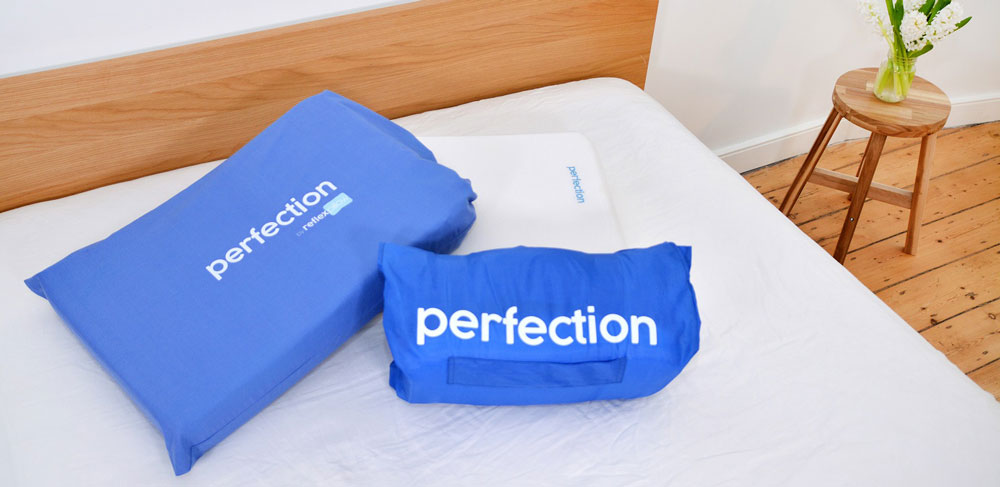 In 2016 Noel O'Connor achieved phenomenal success when he launched his unique sleep device, the Reflex Pillow and the pillow still sits in the top 10 most successfully funded Irish Kickstarter campaigns.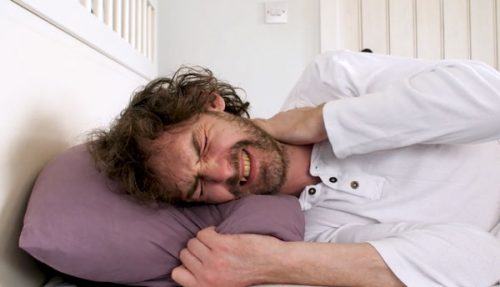 With over thirty years experience as a specialist in the treatment of neck and back pain, Noel noticed a pattern in the pain and discomfort his patients experienced when sleeping and realised that the pillow they slept on was the biggest culprit.
Having treated more than 30,000 patients during his career, Noel then spent fifteen years researching and testing various pillows before before creating the 'magic' formulated blend of materials for the optimal pillow which would come to be known as 'Reflex Foam'.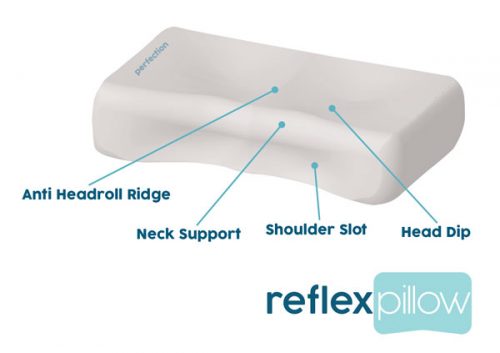 Reflex Pillow's unique design and structure is what makes it so different from other pillows. The head dip keeps the spine aligned and the shoulder slot ensures the optimal positioning for head, neck and shoulders. By supporting the upper body, neck and shoulder muscles are spared any strain as you sleep. By ensuring the optimum positioning for your head, neck and back, the Reflex Pillow can also reduce or eradicate snoring and sleep apnoea by improving the uptake of oxygen while sleeping.

The Pillow Perfected…
Not one to rest on his laurels, Noel was determined to make the pillow even better and just fifteen months later he launched Perfection Pillow which now has an enhanced formulation to further reduce stress on the upper neck while sleeping, by allowing the position of the head to be held in extension for the duration on contact. 
The new Perfection Pillow has all the benefits of the original, complemented by improved cushioning and support. The pillow is patented and medically certified and protected with a luxurious zippered pillowcase.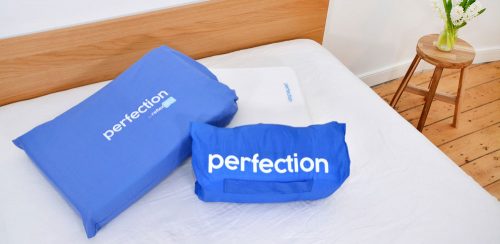 Also in the range are silk pillowcases and a handy travel bag into which the pillow can be rolled and taken away if required
The Perfection Pillow and its range will be available online from September 19th and can be pre-ordered now. 10% off this week only using the code "perfect10reflex"
[button size="medium" style="primary" text="PRE-ORDER PERFECTION NOW " link="https://www.reflexpillow.com/product/perfection/"]