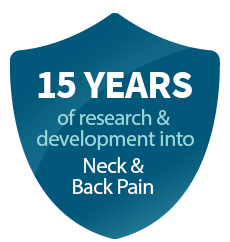 How Reflex will change your sleep forever?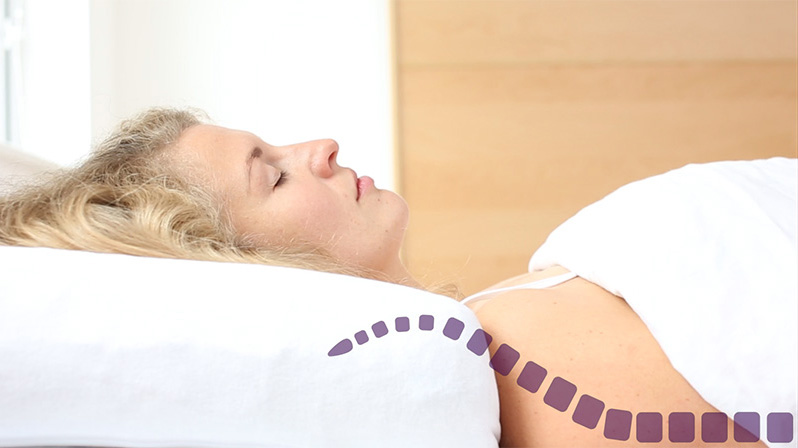 Sleep Alignment
This pillow has been designed to position your spine in its CORRECT ALIGNMENT while you sleep. While your mattress may support your lower spine, your upper spine (neck area) needs even more support as this is the area where most soft tissue and muscle damage occurs, it is also the area that is responsible for many issues with general health.
The key factor to ensuring that the greatest benefit achieved while you sleep is the position of your head, neck, shoulders and spine.
Sleep and Pressure Mapping
The Perfection and Original pillows are great for neck pain. It helps your cervical spine maintain improved alignment during the whole night which prevents stress and strain on your neck and shoulder muscles, especially the supportive muscles in the upper neck which are under continuous strain during the day.
Support your lower spine
Most soft tissue and muscle damage occurs
Issues with your general health
Greatest benefit achieved while you sleep is the position of your head, neck, shoulders and spine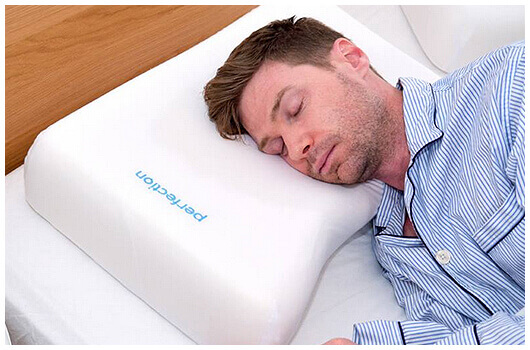 Why Reflex is for you?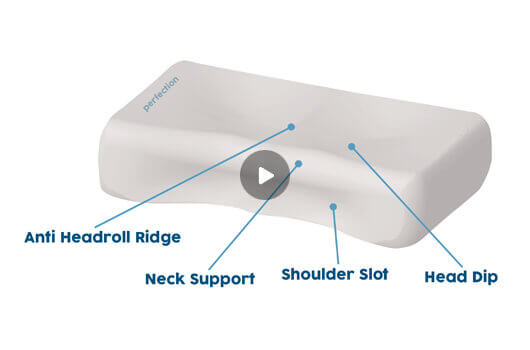 The Science
37 years of scientific design for maximum comfort by Noel
Unique Open Cell Technology
Engineered with 'Reflex Foam' a unique foam composition
50% softer than memory foam
Gives you renewed energy and improves wellbeing by supporting body posture as you sleep
Patented design
Graded a medical device by Health Regulation Authority Ireland
15 Years of Research and Development
Meet Noel,
Back & Neck Specialist
Noel has spent over 37 years of meeting patients with neck & shoulder issues, and a dissatisfaction with not finding the perfect pillow and the disappointment with memory foam not being able to mould your neck and shoulder area and then resorting to duck feather for comfort.
I wanted to get this right. I know I could work in getting the right softness in material, I wanted it chemical and latex free so I started on my journey ...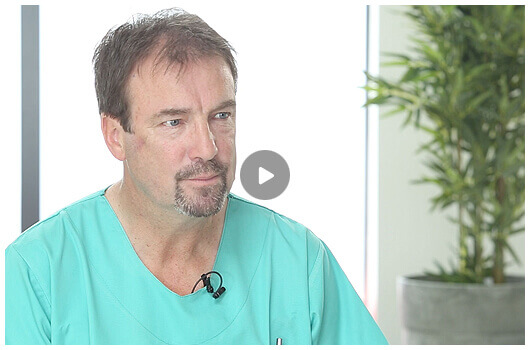 The Reflex Revolution
"I feel comfortable while sleeping with this pillow. This is the best one I've ever had!"
"Amazing Pillow, I love it. Thank you so much . Please make a bed now too!"
"The pillow is superb, and I've been sleeping on a Tempur mattress and a Tempur pillow for the last 8 years. Suddenly the Tempur pillow feels hard and unyielding."
"I feel comfortable while sleeping with this pillow. This is the best one I've ever had!"
"Love my pillow! Been using it for a month or so now and almost all of my neck pain is gone"
"The pillow is superb, and I've been sleeping on a Tempur mattress and a Tempur pillow for the last 8 years. Suddenly the Tempur pillow feels ... hard and unyielding."